Yaroslavl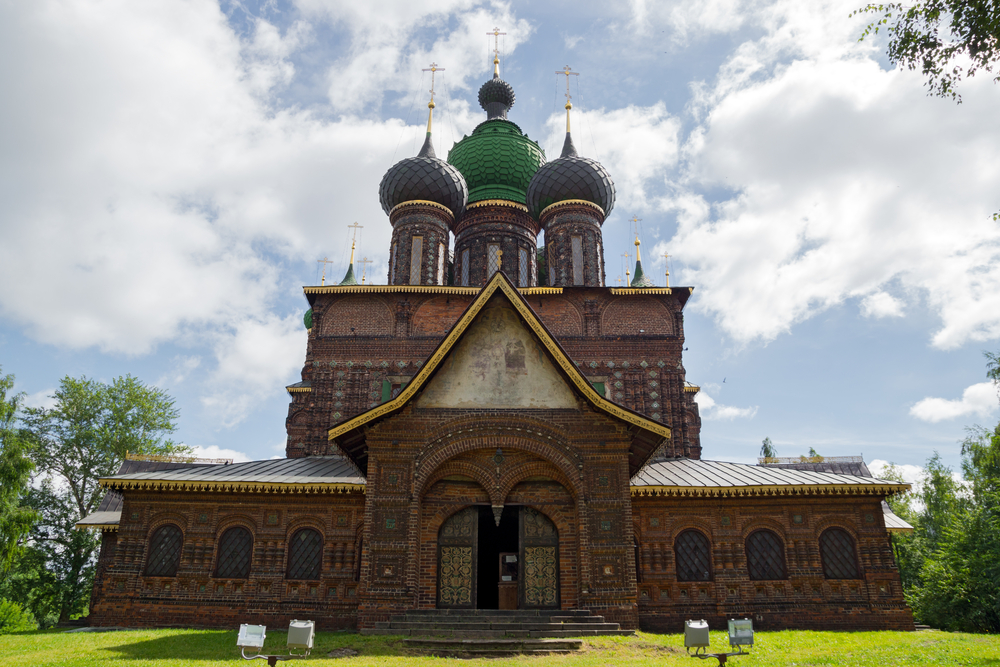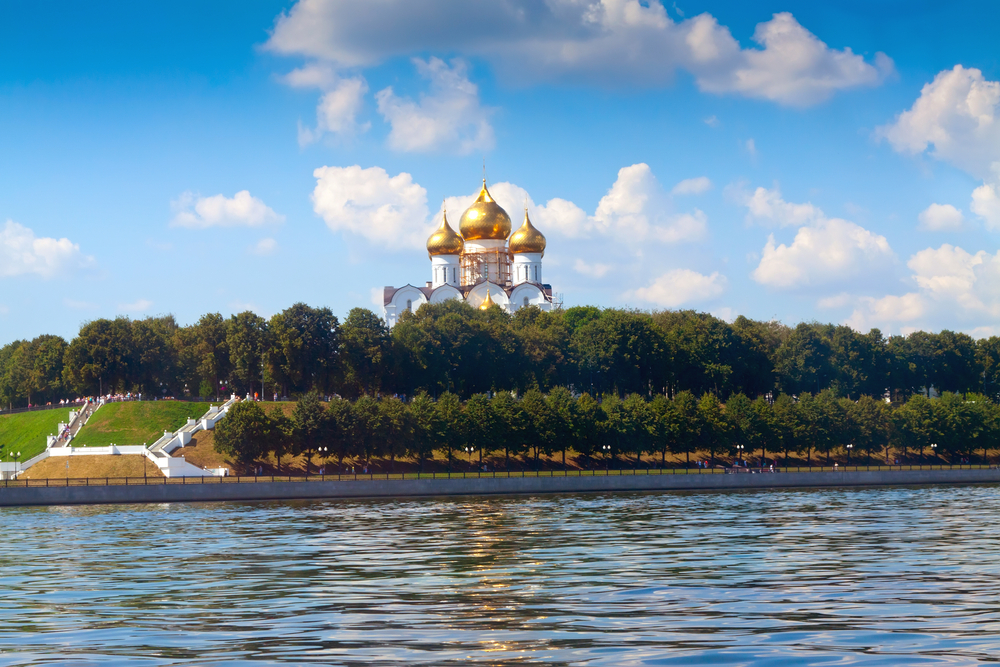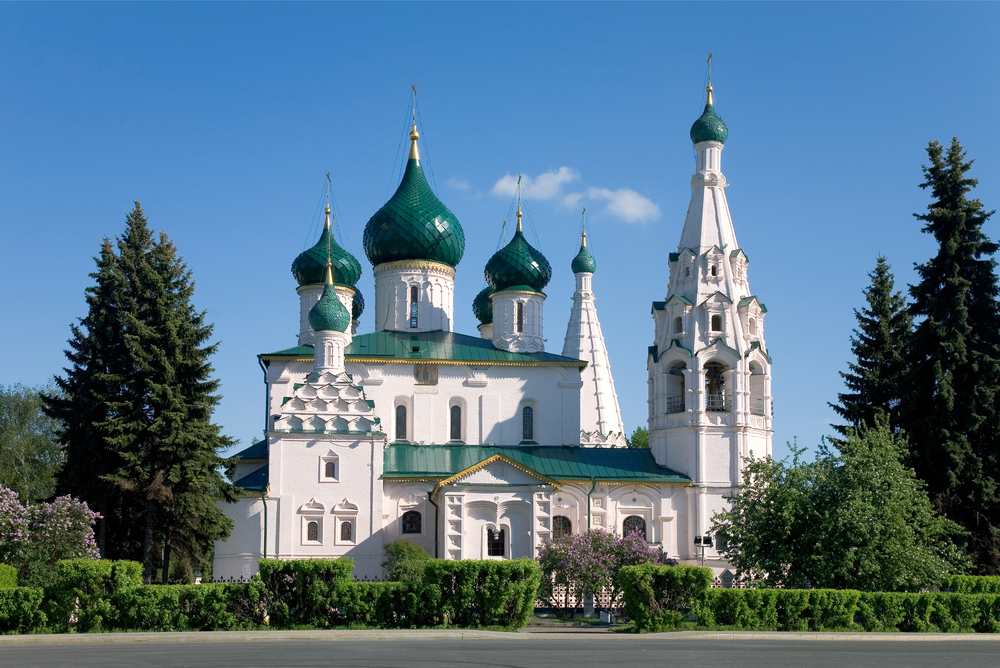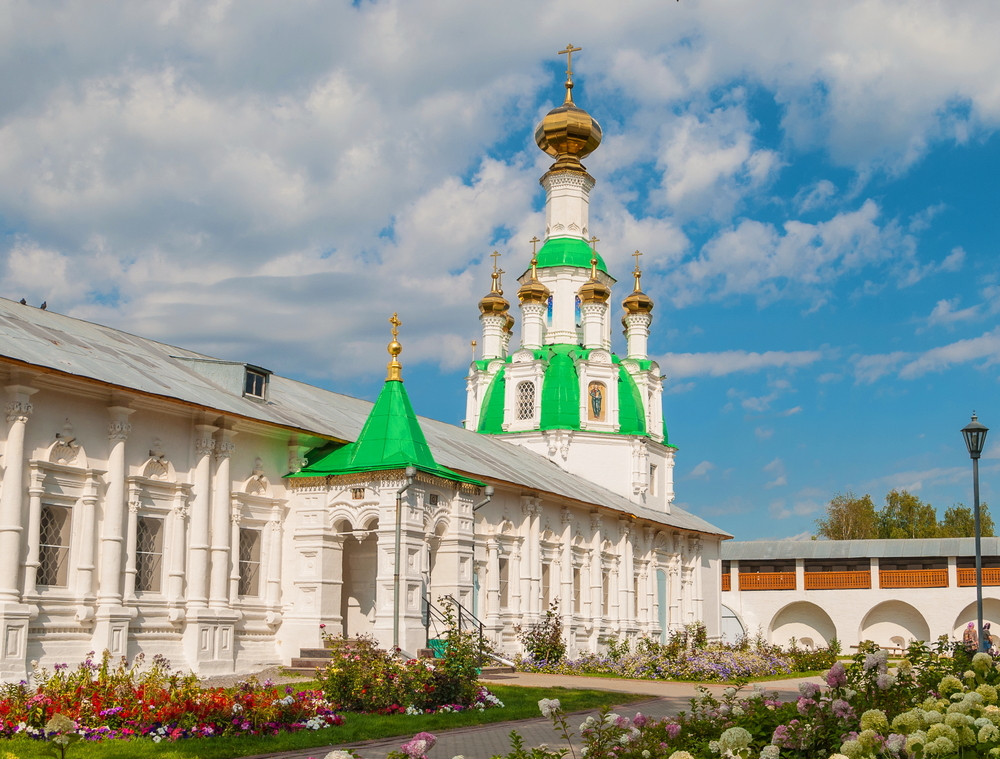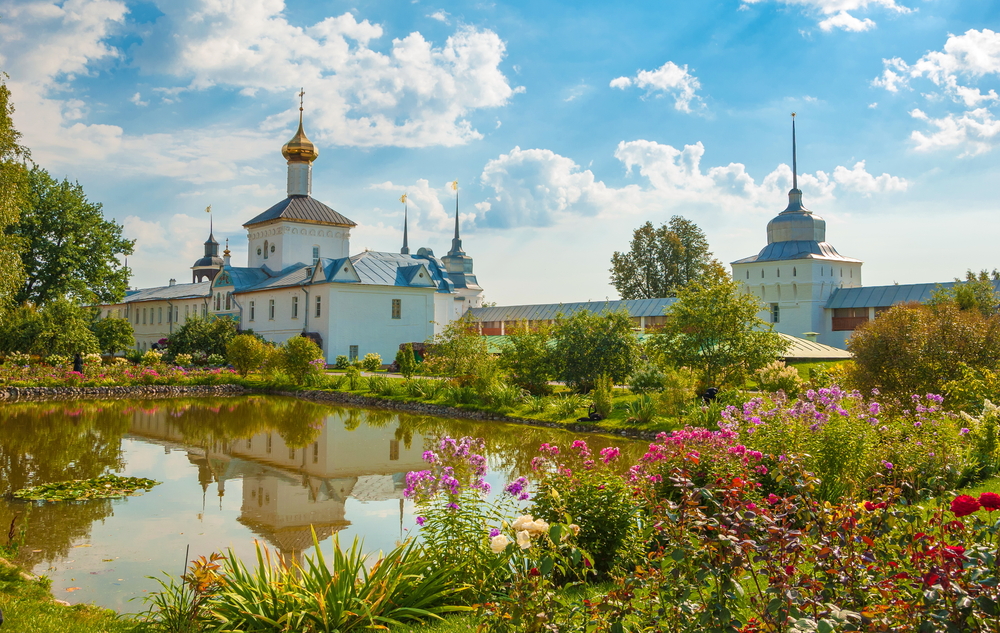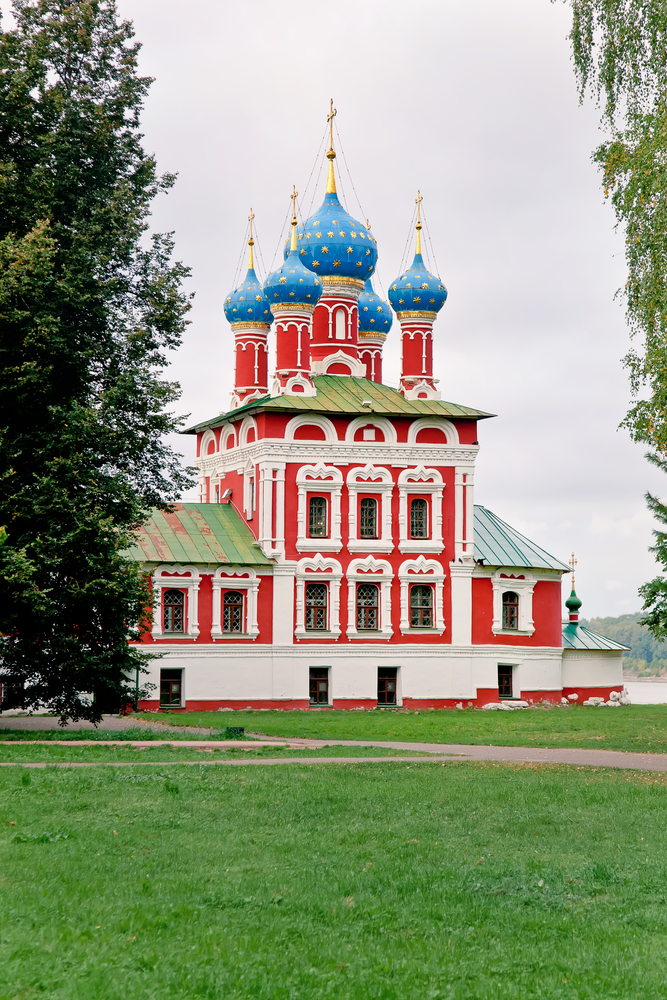 Many call Yaroslavl "the pearl of the Golden Ring". This charming historic city, at the confluence of the Volga and Kotorosl rivers, recently celebrated 1000 years. The historical buildings in the city centre are from the 17th-18th centuries, and are some of the best preserved in Russia. Since 2005, they have enjoyed UNESCO protection. Yaroslavl is famous for its magnificent churches and monasteries from the 16th and 17th centuries, many of which house ancient paintings.
The city's oldest attraction is the 16th-century Transfiguration Monastery, in whose main cathedral you can admire the frescoes from the time of Ivan the Terrible. Another of the city's impressive places of worship is the Church of the Prophet Elijah with its ornate clay tiles, colourful murals and an openwork decoration from the 17th century. UNESCO encourages tourists to explore the Church of St John the Baptist with its 15 unusual domes – a masterpiece of 17th-century Russian architecture. And lovers of peace and quiet should cross to the other bank of the Volga and visit the Vvedensky Tolga monastery with its thick walls, white churches, a pond with swans and a cedar grove.

The place to walk in the city centre is the Volga embankment. The high bank offers an excellent view of the Volga, where lovers like to meet in a romantic pavilion. Tourists are also attracted here by a whole series of museums. First of all, there's the Yaroslavl Art Museum, dedicated to the art of the 13th-20th centuries, and the largest in the Russian provinces (it has an especially good avant-garde collection). Also of interest is the City History Museum, located in a cosy merchant's mansion. And fans of antique gramophones, samovars and porcelain should go to the "Music and Time" private museum.
Yaroslavl is great to visit at any time of the year. In summer, you can escape the heat in the shade Governor's Garden among the ancient sculptures. Autumn is the opening season for the Fyodor Volkov Drama Theatre – historically the first in Russia, and which today is worthy of its great past. Winter means shorter queues of people having their photos taken with the amusing bear monument (symbol of the city), which growls (!!!) at the beginning of each hour. And in spring, in March of each odd-numbered year, Yaroslavl holds Russia's oldest jazz festival "Jazz on the Volga".