Suzdal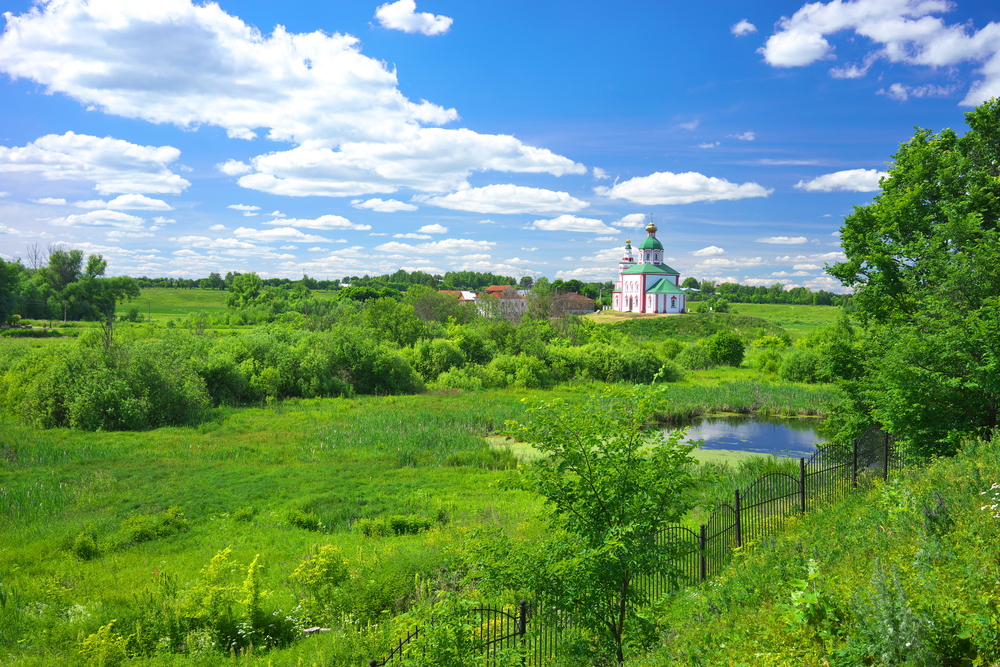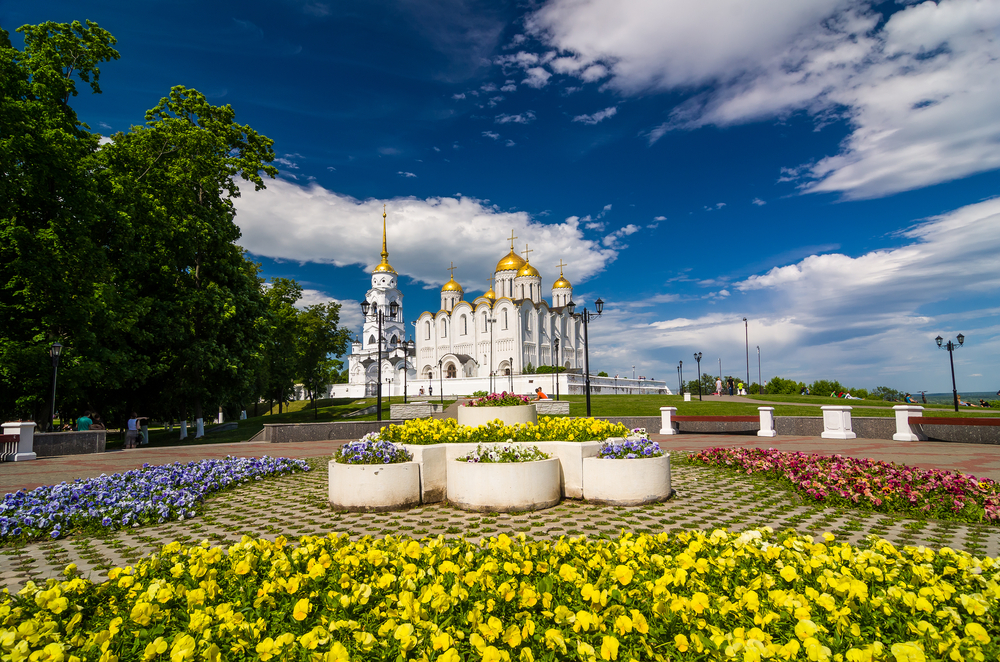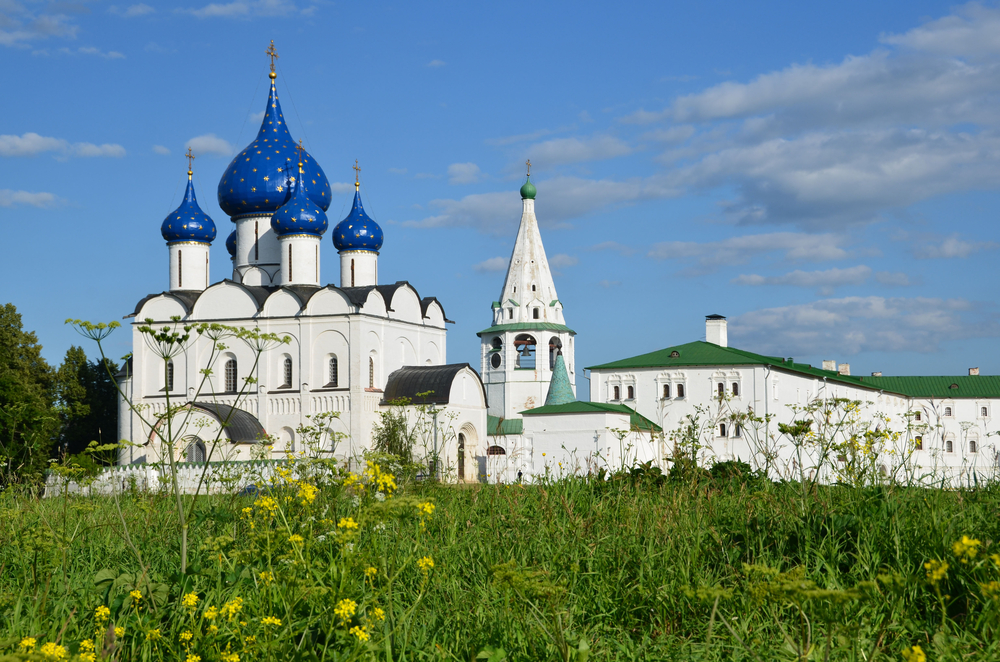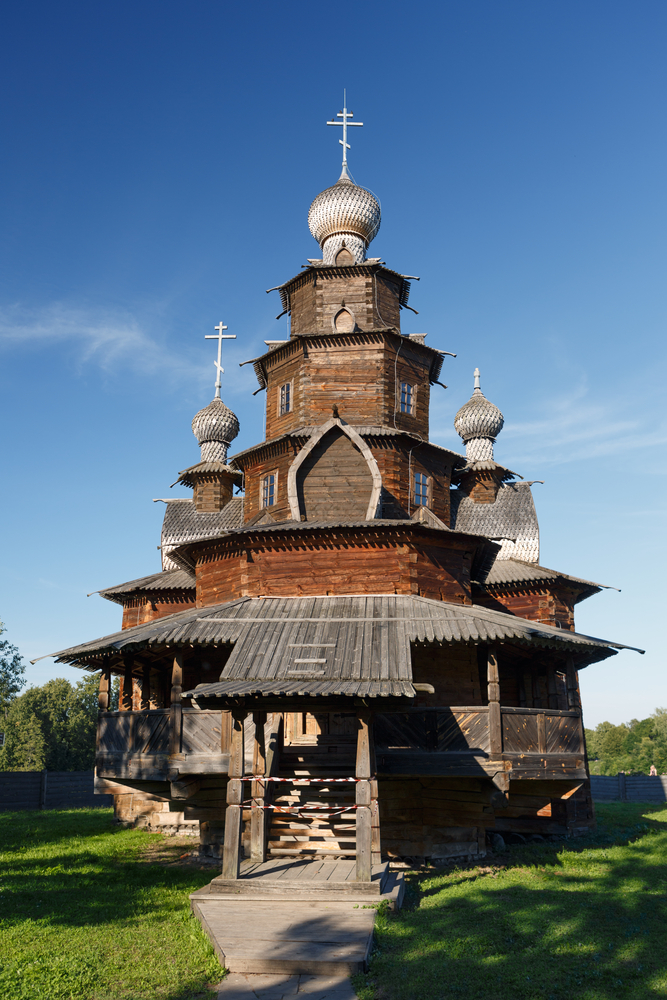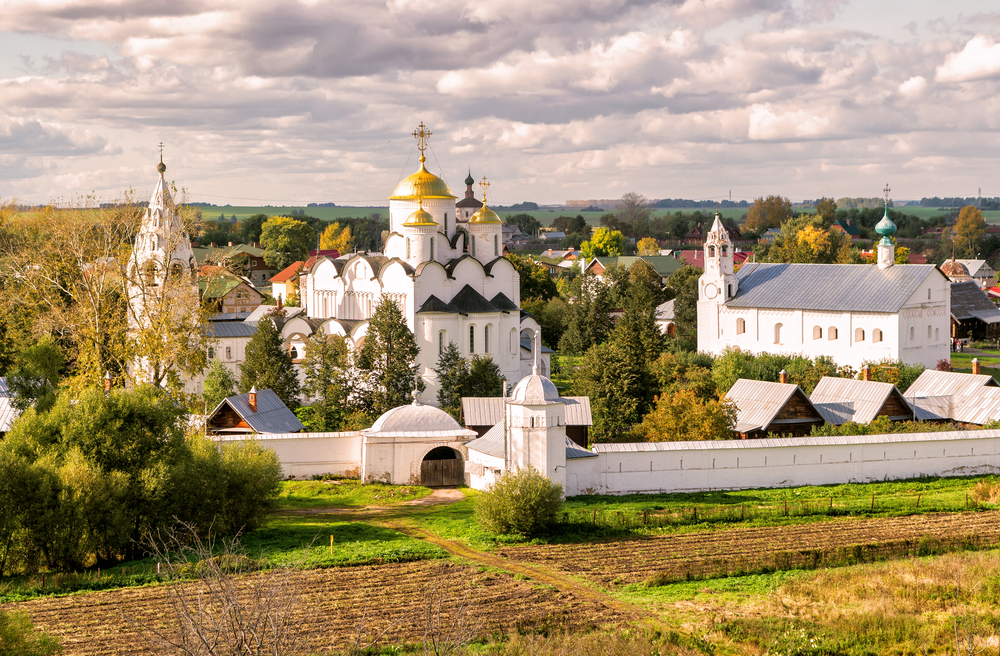 Suzdal is one of the most picturesque cities in the Golden Ring. Countless churches and ancient monasteries are snugly laid out on the hilly banks of the River Kamenka, and the landscape has hardly changed for centuries. It's as if old paintings by Russian artists have been brought to life. The ancient flavour is contained in the tourist infrastructure: there are plenty of "old-style" restaurants, and traditional Russian holidays are celebrated on a scale of their own. The city always contains a lot of tourists: it is the third most visited in Russia after Moscow and St Petersburg.
The "pearl" of the city is the Spaso-Euthymius Monastery with its mighty walls and 17th-century towers hidden away inside snow-white churches. Every hour, a peal of bells is heard. Compared with the monastery, the Suzdal Kremlin seems quite small, with its museum of the city and the ancient Cathedral of the Nativity, with its perfectly preserved paintings from the 13th-17th centuries. Within walking distance from the Kremlin is the 19th-century Gostiny Dvor shopping arcade, which is now full of souvenir sellers. On the other bank of the Kamenka River is an interesting museum of wooden architecture, where old buildings have been brought from all over the region. In many of its houses, you can come and get acquainted with the reconstructed lives of merchants and peasants.

One of the most atmospheric places in Suzdal is Pokrovsky Monastery. Its history is dramatic: Russian rulers exiled their former wives here. The monastery operates to this day (although no one is exiled here anymore). You can explore the elegant white churches from the 16th to the 18th centuries, where notable prisoners once prayed. There are other interesting churches and monasteries in the city, mostly built along Ulitsa Lenina – the main street in Suzdal. All of them, in spite of the huge flow of visitors, retain the spirit of ancient times.
Suzdal is a city which is pleasant to walk around. There is colourful, regular urban development: many cottages boast carved wooden ornaments. Directors come here to shoot historical films, and tourists immersed themselves in the past. This is especially the case at Maslenitsa (Russia's equivalent of Shrovetide), which is celebrated here in style, with goose fights and festive parades. A low-alcohol Suzdal mead made from honey with spices is sold in branded kiosks – a great opportunity to complement aesthetic pleasure with gastronomy.