Vladimir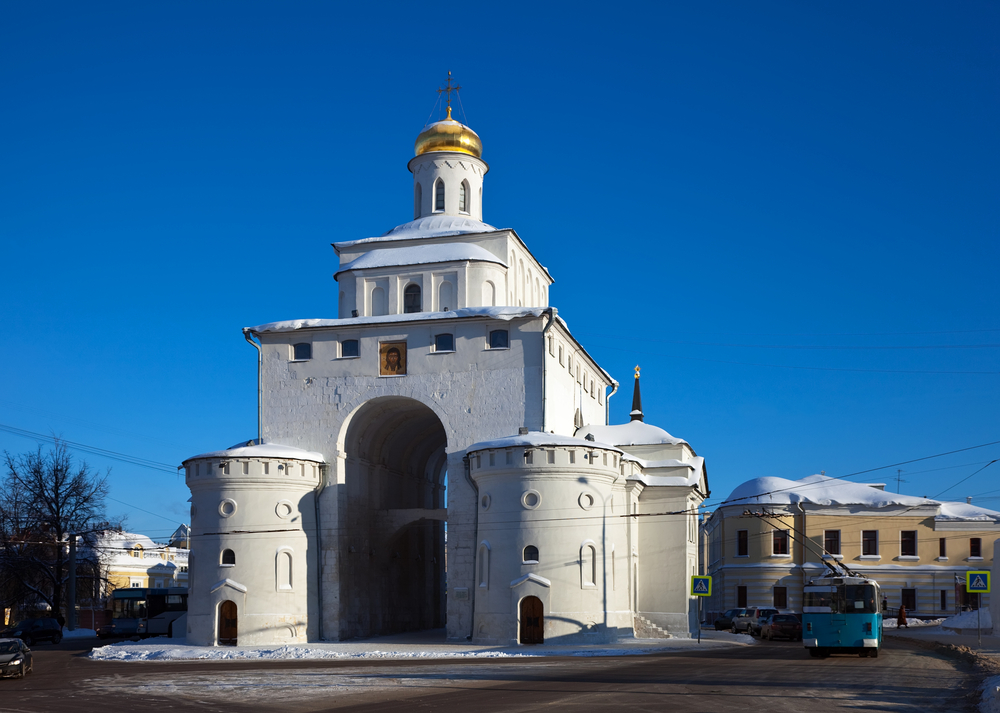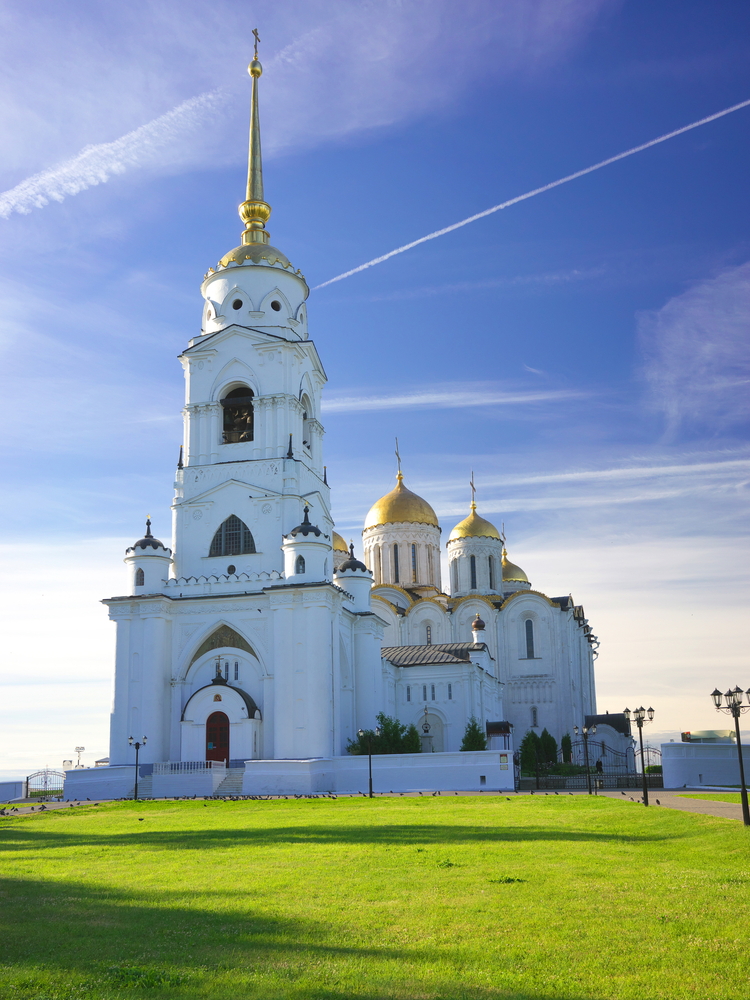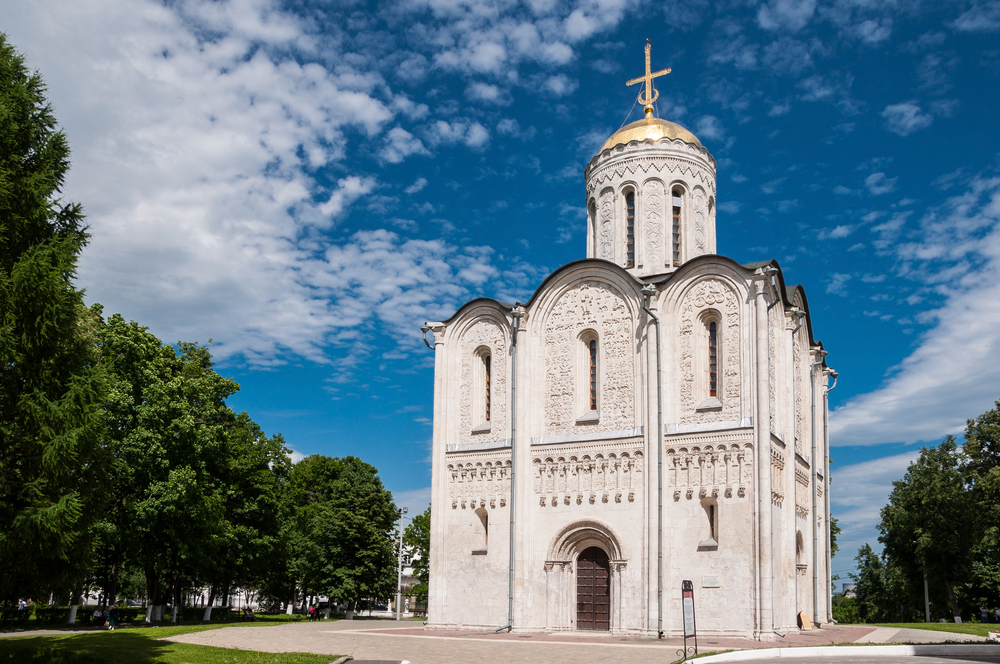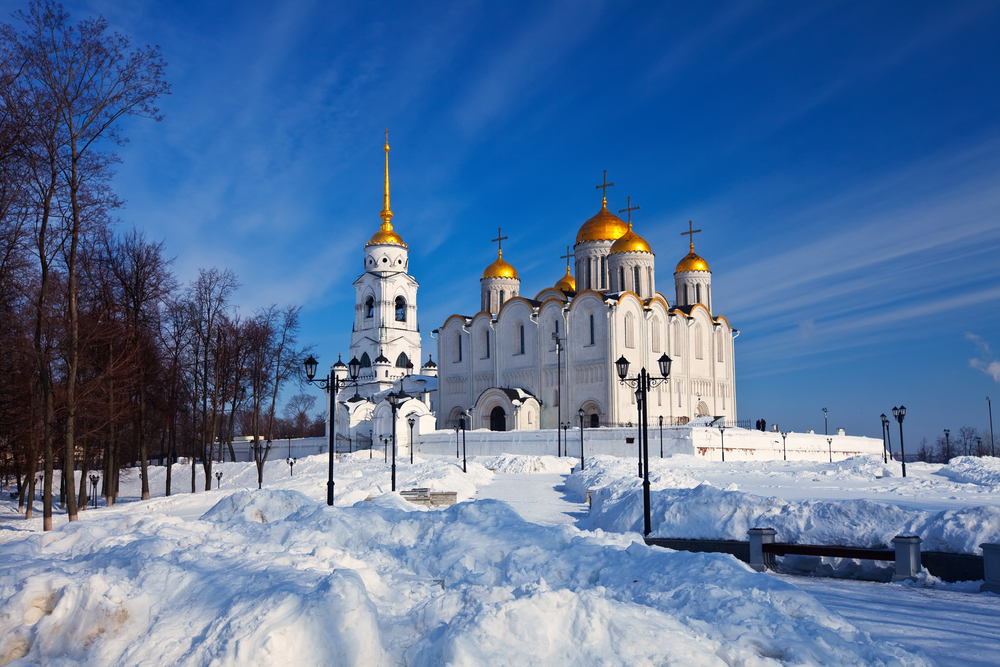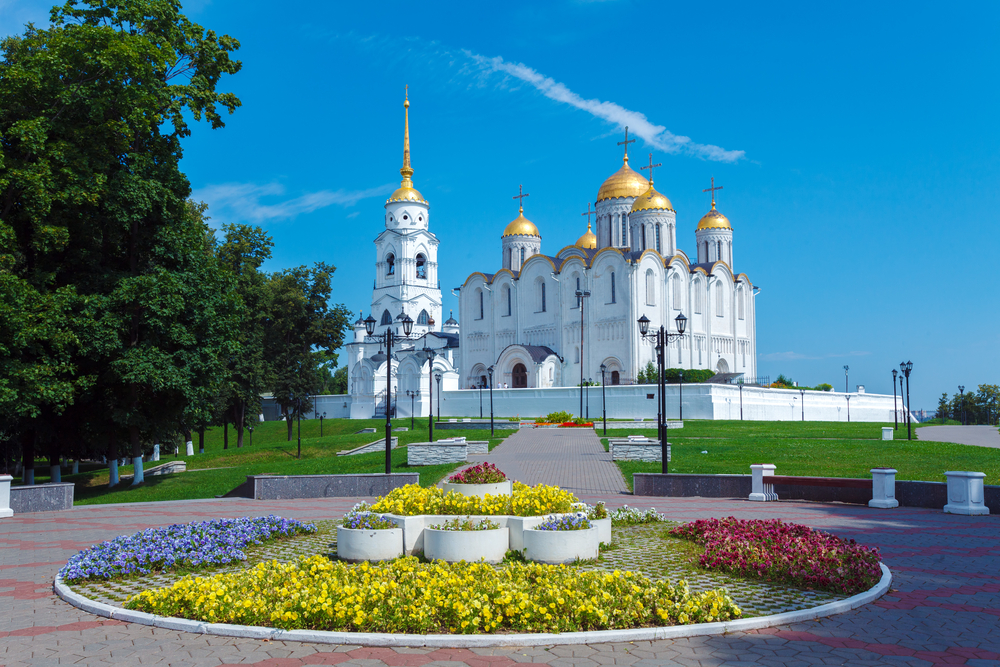 The white stone churches of Vladimir are a reminder of times gone by: in the 13th-15th centuries, it was the capital of ancient Russia, only in 1389 giving this honorary title to Moscow. Now, Vladimir is one of the most important cities in the Golden Ring. This is not surprising: here remain rare churches from the 12th century, which have UNESCO protection. Most tourists come here primarily to see them. But the centre of the city with its colourful low-rise buildings from the 18th to the early 20th century is also worthy of attention.
The Cathedral of the Assumption is one of the city's three pre-Mongolian "gems". Within its white stone walls were crowned the Vladimir and Moscow princes, and inside are preserved the unique frescos of the famous ancient Russian painter Andrei Rublev. Then there's the stunning image of the Demetrius Cathedral, whose walls are covered with enigmatic reliefs depicting saints mingled with mythical animals and plants. The Golden Gates, constructed in 1164, exude metropolitan pride and power. At one time, they served as both the main entrance into the city, and its fortifications. Now it's a museum with a military-historical exhibition.

Many museums in Vladimir are worth a look because of the buildings in which they are housed. In a former water tower is the "Old Vladimir" museum dedicated to city life in the late 19th-early 20th century. After visiting the 3 levels of the exhibition, you can climb to the observation deck and enjoy the panorama of the city. The museum of crystal and varnished miniatures is located… in a former church. For Vladimir, this is nothing novel: the building of another former church house a planetarium.
In Vladimir, everyone will find something to match their taste. The colourful Gingerbread Museum offers the opportunity not only to try this traditional Russian delicacy, but also to paint it yourself at a master class. The Gzheli Museum, Spoon Museum and Borodin Forge Museum provide an introduction to traditional crafts. The exhibition of the Working Chambers on the first floor of the museum is always a hit with children: here, you can even experience 19th-century punishments! And if you get tired of the flow of information, you can simply walk along Bolshaya Moskovskaya Ulitsa, to the beckoning lights of restaurants, and feel that the heart of the ancient city still beats today.