Sakhalin and the Kuril Islands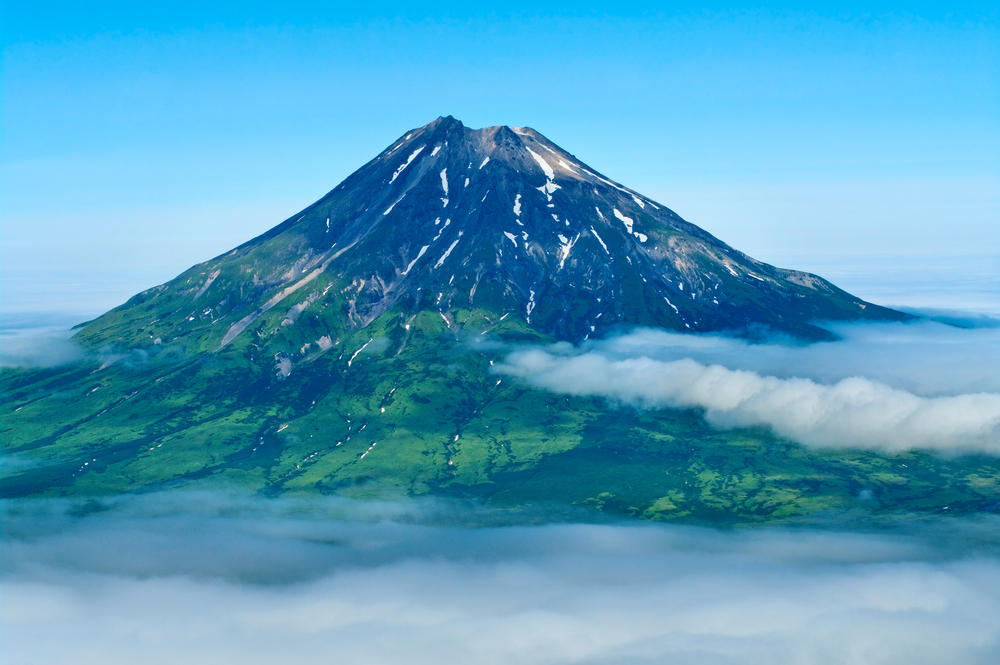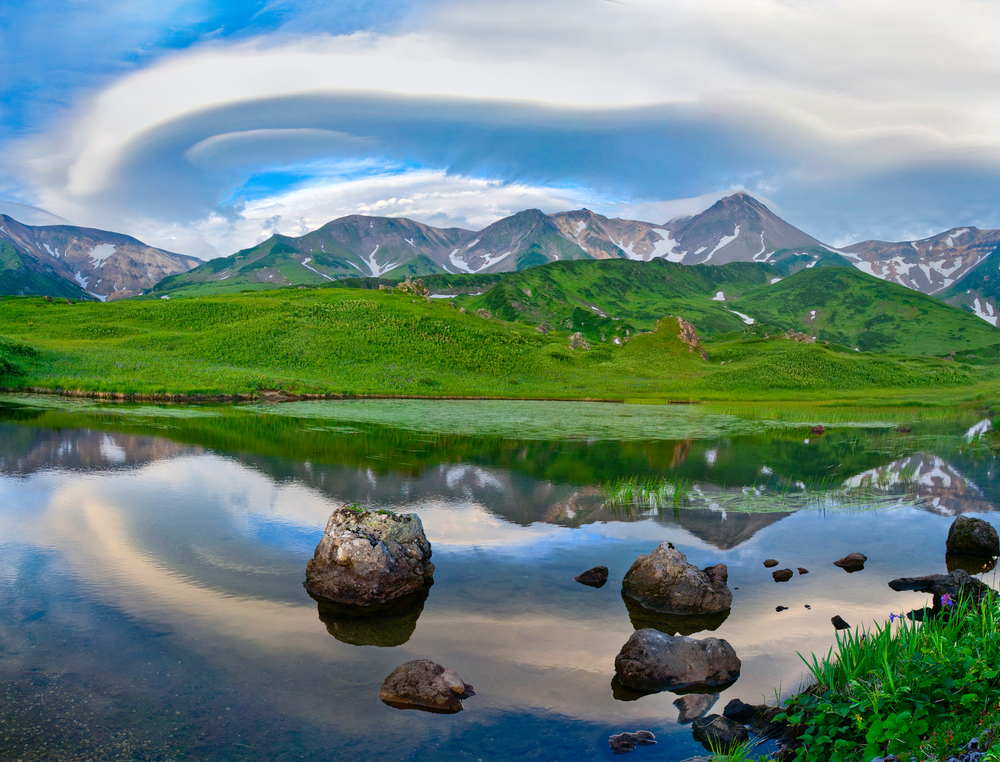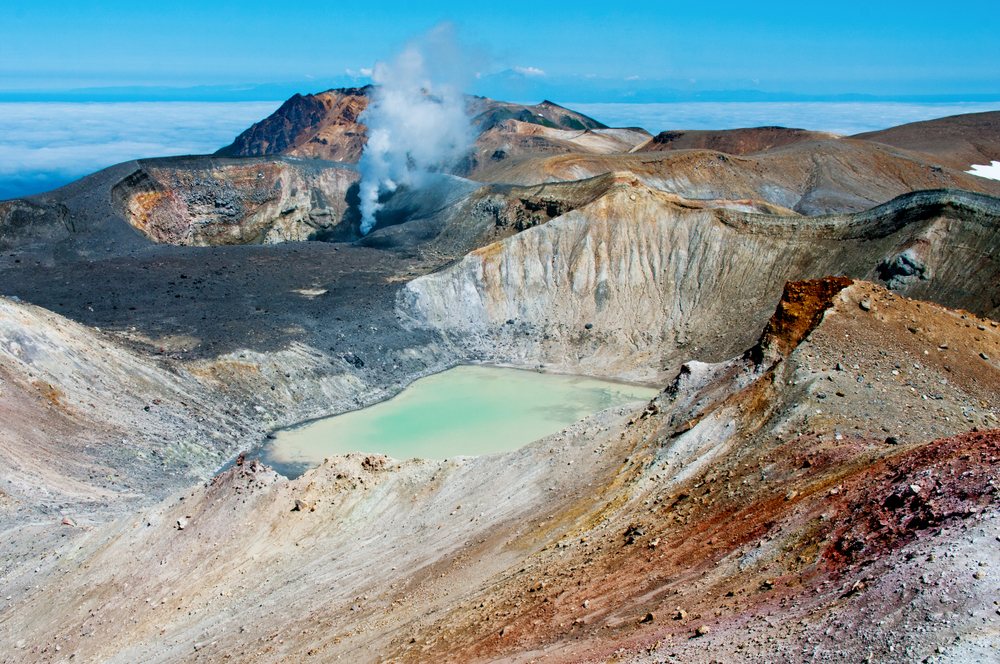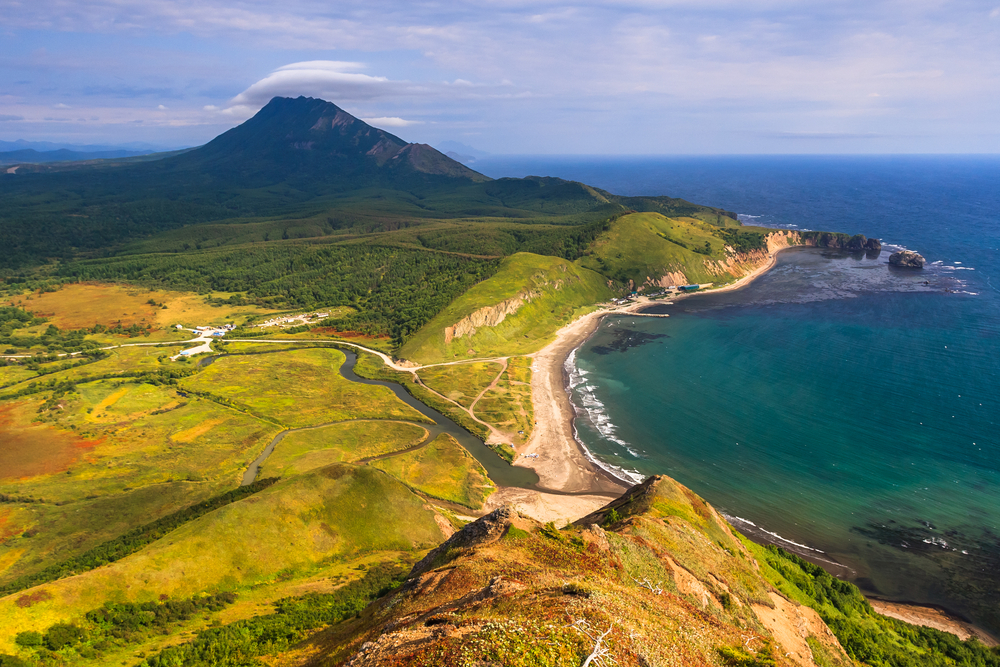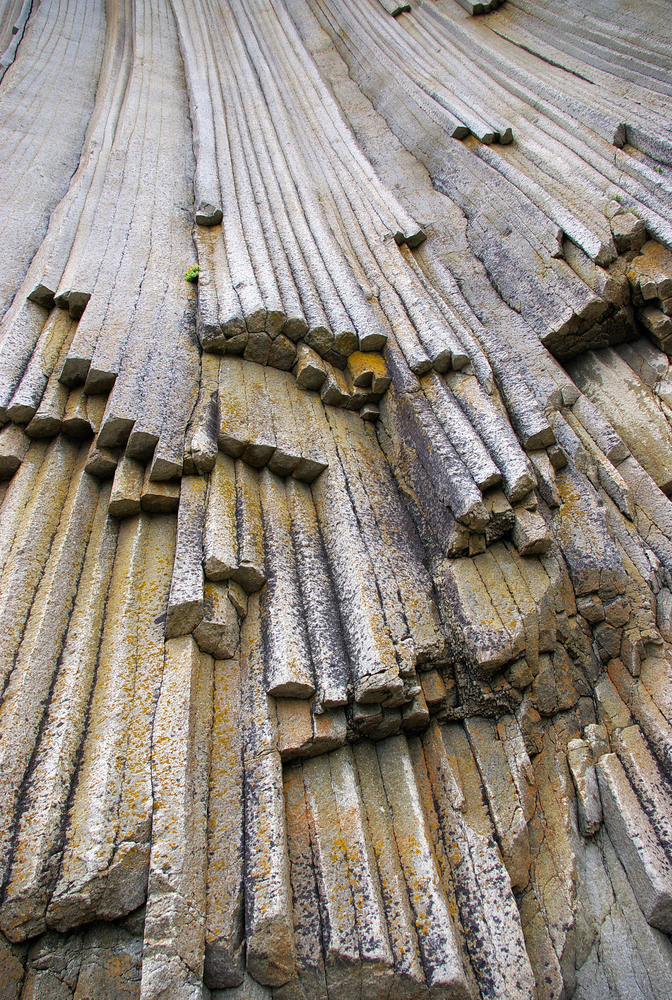 Sakhalin and the Kuril Islands (the Kurils for short) from a land where nature can be seen in all its pristine magnificence. There are no historical attractions here, but there are volcanoes and waterfalls. The reverse side of its untouched nature is the poorly developed transport in the region. Some sights can only be reached by travelling off-road or on water. The Kurils are deservedly considered one of the most remote places in Russia: they can be accessed only from Sakhalin, which forms a way through.
The headlands of Sakhalin are especially picturesque: Velikan (the Giant) with its natural arches, and Aniva with its dilapidated Japanese lighthouse. Lopatin Mountain beckons active travellers (it's the highest in Sakhalin), Wajda with its interesting caves, Zhdanko lava ridge and Chekhov Peak with its virgin vegetation. Frighteningly beautiful is the Sakhalin mud volcano (under this name hides not one, but a group of small volcanoes). You can restore your energy in Lake Tunaicha or the Dagi thermal springs. And wild animal lovers can book an excursion to the island of Tyuleni – one of the few fur seal rookeries in the world.

The nature of the Kuril Islands is unbelievable. On the island of Kunashir, there are four active volcanoes, two lakes in volcanic craters and Cape Stolbchaty, bristling with lava pillars. Iturup Island is famous for its "Ilya Muromets" waterfall, 141 metres high – one of the highest in Russia. It also boasts the White Cliffs and nine active volcanoes. And on the island of Shikotan is the real End of the World – a narrow headland with cliffs forty metres high.
Sakhalin and the Kuril Islands are a godsend for adventurers. If you're brave enough, you can walk along the slopes of an active volcano. The wild rivers with their complex rapids are perfect for rafting fans. Divers head for Moneron Island, where the warm waters of the Tsushima Current hides a unique marine fauna. Skiers seek out the "Mountain Air" resort around Yuzhno-Sakhalinsk. And then there are the delicious mushrooms, berries and crab meat, a real chance to meet a bear in the woods and the unpredictable transport timetable, using which is yet another type of Sakhalin adventure.