Shopping in Russia
Russia is an interesting shopping field. In different regions of the vast country, there are very specific products and among the huge number of imported goods, some very interesting things of Russian origin can be found.
General information
Russian shops usually work seven days a week and until late: from 9 – 11 a.m. to 8 – 9 p.m. Markets (food and flea) begin to work at around 8 a.m. and close at 4 p.m. – 5 p.m. If you come to a market early, you can find better quality products – they are snapped up quickly. On the other hand, if you visit it before closing (especially food markets) you can get a discount easily. In majority of small shops and markets, you can only pay cash. In large stores and shopping malls, credit cards are accepted but there may be technical problems and you will need to pay cash again.

---
Types of shops and location
There are all types of shops in Russia – from expensive luxury shopping centers to cheaper markets. Expensive shops usually dominate in the city centers, and it is easier to find cheaper goods in residential areas. There are markets both in the city center and suburbs. Flea markets are mainly located in the suburbs, but they have good transport accessibility.
Shopping streets, especially the ones with expensive shops, are usually situated in city centers. There are no totally cheap shopping streets: expensive and low priced shops are often located one after another. There is no individual specialization in such streets as well: clothing, housewares and delicacies can be sold on the same street.

---
Clothes
In Russian shops you can find all popular international brands. Unfortunately, local brands are rare – young Russian designers prefer to create in deviant or luxury style rather than to make daily wear. Their stores are represented in big shopping centers or on popular shopping streets. But in an average mall, some of the famous foreign brands generally dominate.
However, some qualified local production may occur in the most unexpected places: in a small shop on a common street, in a district shopping center or even in a metro passage. It can be an unusual hat, jewelry or clothing made from natural material, produced by small private companies or even individual enthusiasts. But such shops move frequently, so it is possible to find some of them only with a touch of fortune.
Foreign clothes in Russia are usually overcharged because of expensive import customs and difference of the currency rates. Local clothes are also expensive: the average price for a small item (hat or gloves) starts from 500 rubles, for pants, sweater or T-shirt (without any unusual design which increases the cost) is from 1000-1500 rubles, and from 5000-7000 rubles for warm clothing.
Credit cards are accepted in big stores, but in small private shops you are likely to have to pay cash only.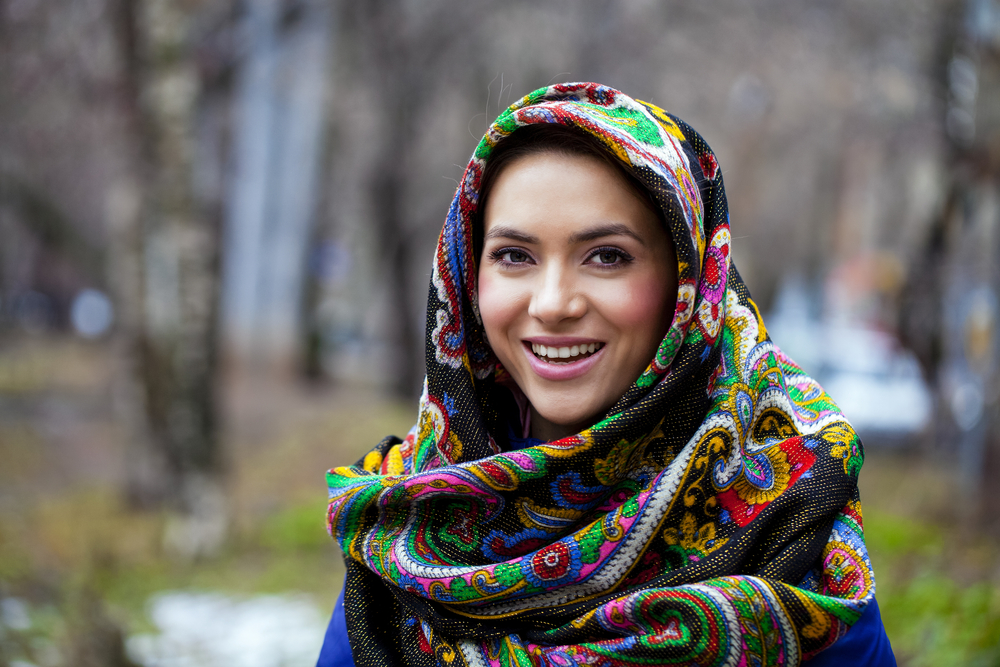 ---
Souvenirs
There are many types of folk crafts in Russia which makes the country very rich on different souvenirs.
Everyone knows Matryoshka doll with 5 or 6 of smaller size sisters hidden inside. Now Matryoshkas are made both in traditional and unconventional way: with faces of pop stars, politicians and cartoon characters.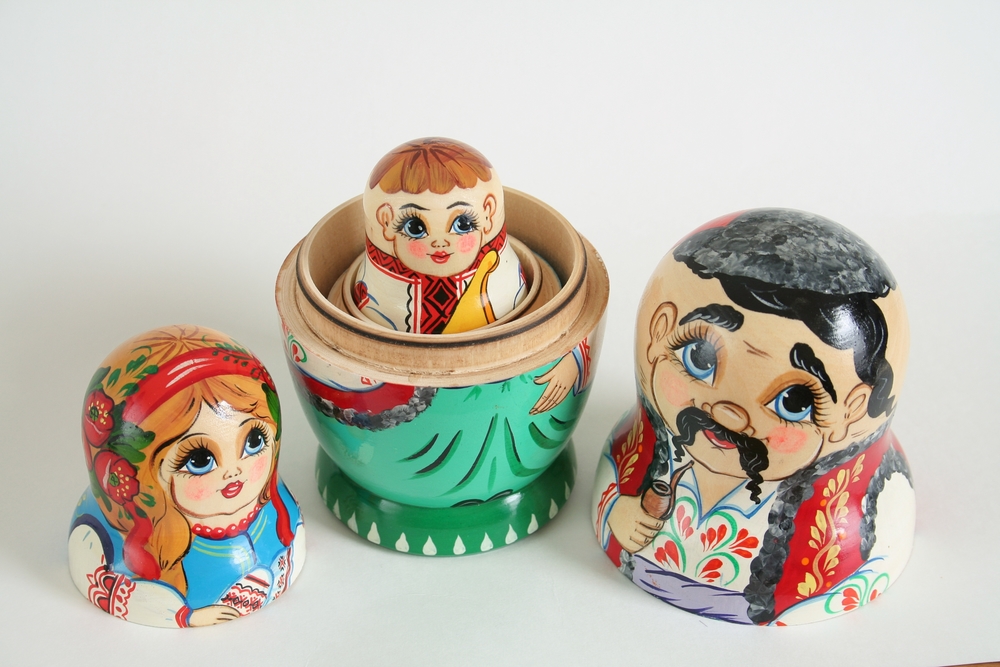 Painted Russian dishes are also very expressive. It can be made of wood, porcelain or ceramics. The best-known varieties are Khokhloma (wooden dishes painted with flowers and berries in black, red and gold colors) and Gzhel (snow-white porcelain painted with blue). Painted wooden spoons are really beautiful (and compact, which is important). A spoon can cost from 100 rubles, various types of dishes from 300-600 rubles. All traditional Russian souvenirs can be bought both on tourist streets (where prices will be higher) and at various flea markets and art exhibitions.
Produced in St. Petersburg, Imperial porcelain has an antique elegant design. Cups, teapots, coffee pots, and different figures – the choices are vast, and the quality is consistently high. It is better to buy porcelain in a factory store to avoid extra charges and the risk of buying a fraudulent one. Figurines can be bought for 300 rubles, tea accessorizes will cost from 500 rubles, a complete set is from 8000 rubles.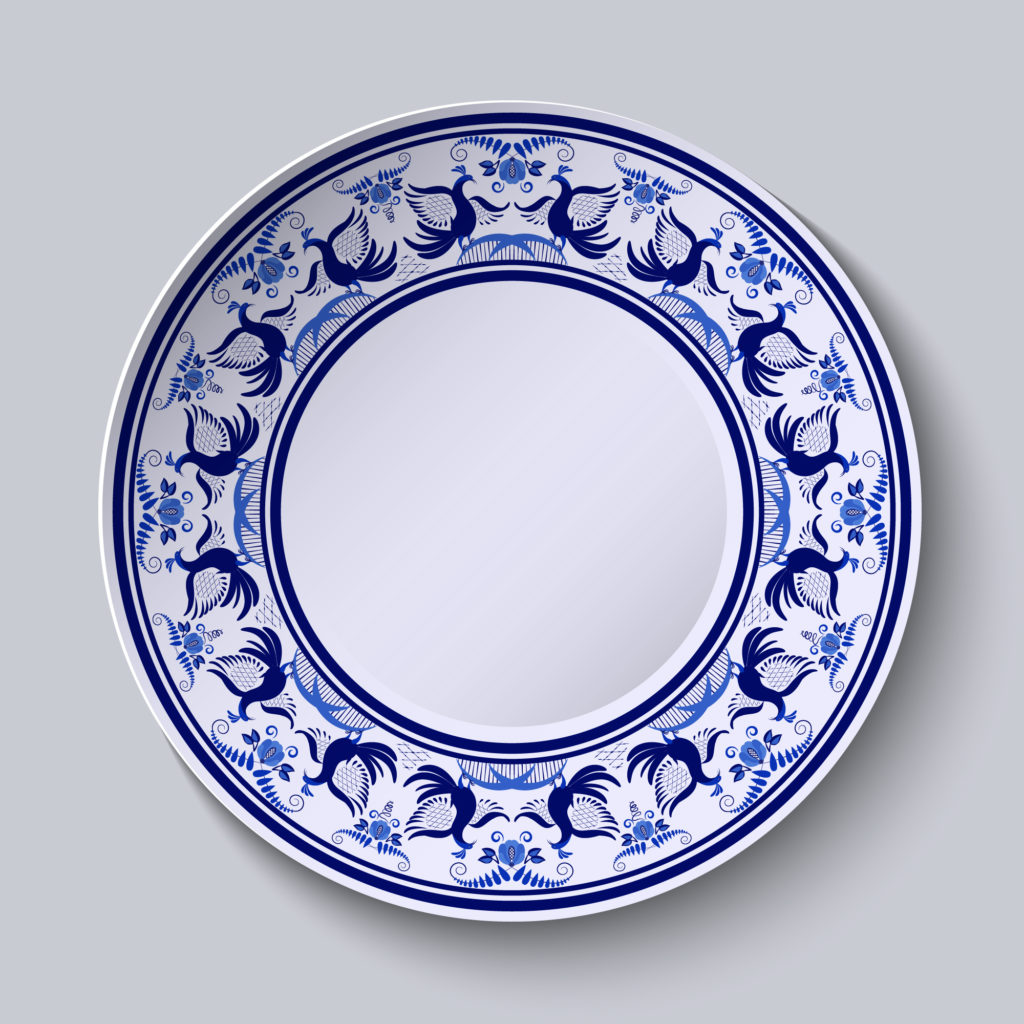 Another lovely and useful souvenir is big Russian shawls with traditional bright pictures (or warm with lace). They can be in different sizes: from 50 x 50 cm to 120 x 120 cm. The most popular and colourings are woolen Pavlovo-posadsky shawls. They can be used as a cover for the head or shoulders, which will be a very interesting and warming accessory to any dress.
One of the more favorite kind of shawls is the Orenburg downy shawls. Generally, they are hand-made and produced from fine wool. There is nothing better than to throw such shawl over your shoulders in the cold and wet weather. Prices for all shawls are not cheap: about 800 rubles for an item.
A glass-holder is an unusual souvenir which will remind you of a long train journey across Russia. They are traditionally used in trains for a glass of hot tea. Now glass-holders are made from a variety of metals, including precious ones, and their design is usually patriotic. Often you can find double-headed eagles on glass-holders. The average price for an item is about 800 rubles.
Another popular Russian good is carved souvenirs from birch bark. It is used for production (or framing) of combs, mirrors, and small boxes. These souvenirs are very light in weight, but strong enough and have a pleasant smell of natural wood. You can usually buy these souvenirs at craft fairs and in souvenir shops. A mirror will cost from 300 rubles, and a box may cost from 500 rubles.
Russian crystal is a picturesque product with preserved traditions, from the Tsarist and the Soviet era. In the years of the Soviet Union, crystal dishes were the pride of every family and they were showcased in open shelves in the living room. Crystal is still pricey: a crystal glass will cost from 1000 rubles, and a decanter can go for 3000 rubles. Crystal is sold in a dish store, but it is better to buy them in a factory shop.
A very unusual Russian souvenir is samovar. They can be coal, electric and even hybrid. Often people buy samovars just as an interesting design item. Samovars are sold in craft fairs and flea markets where you have a chance to buy a real antique samovar. Small modern samovar will cost from 4000 rubles, prices for antique may start from 10000 rubles.
Painted tray is rather big, but very colorful souvenir, which can be hung on a wall. Generally, they have same traditional plots – berries and flowers, but there are also trays with different characters of Russian fairy tales. Most popular trays are produced in Zhostovo. The tray can be bought for around 1500 rubles.
Souvenirs entitled Palekh represent ancient varnish painting art. Most popular ones are varnish caskets with various scenes from Russian fairy tales. However, this souvenir is not cheap – from 7000 rubles.
Soviet artifacts are another option for a souvenir from Russia. Various toys and design items that keep the spirit of the past era can become a memorable gift. It's better to buy such things not in souvenir or antique stores (where prices are seriously raised) but bought at the flea markets. Prices for Soviet artifacts are unpredictable, but you can and should bargain in the flea markets.
General points for all souvenirs: there are several types of places where you can buy them. First is the popular touristic places and streets where there are always many shops and street stalls. As a rule, prices in street stalls are more profitable and sellers can give you a discount in case of big purchase.
The second type of souvenir places is craft fairs which happen from time to time in squares and different locations. There you can find a wide variety of arts and craft masterpieces, and many unexpected and interesting things as well. You can try to bargain at such fairs, especially if you want to buy several similar items.
The third type is the flea markets and art exhibitions where you can find lots of goods for cheaper prices. The safety concern in such places is questionable and there may be poor quality or fake artifacts. However, if you play your punch and have an eye out, you can buy a great thing for a comic price.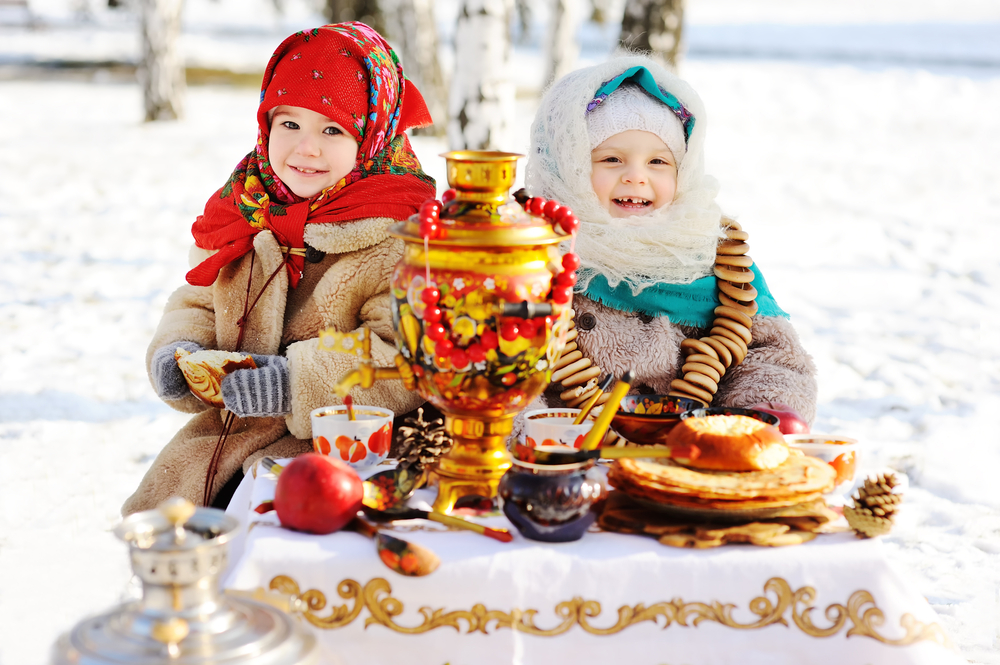 ---
How to bargain
Bargaining is possible in markets and craft fairs. If a price of an item doesn't seem suitable for you, offer a 30-40% lower price. After some small increments and attempts to lower it again, you would likely get a 20-25% discount. If you buy several things at the same time, be sure to ask for a round off price, for example, 300 rubles for all instead of 350. A smile and friendliness increase your chances. If you are interfered by language barrier, you can show a requested price on a calculator (which is better to carry with you) or write on a piece of paper.

---
Delicacies
Almost every Russian region has its own local delicacy which is certainly worth a try. Also, you can take some delicacies with you as a gift or for personal use, due to extended expiry date and compact package. Sweets can be bought both in supermarkets and markets.
Russian candies and chocolates. Russian sweets may seem sugary, but many people fall in love with them forever. You should definitely try dark chocolate with nuts and Bears in a pine forest candy. Good factories are Red October, Babaevsky and Korkunoff. Chocolate costs from 80 rubles, candies by weight are about 200-350 rubles per kilogram, and the price of a 200-gram box is about 150 rubles.
Pastille. Nowadays, there is a very popular pastille produced in the beloved city in Russia. It is called Belevskaya pastila and is made from apples, preserving their sour taste. Pastille is a very light dish, and even those who are on a diet can try it. However, if you can't find the branded pastille from Belev, you can try the usual pastille or zephyr.
Bakery products. Russian bakery products are an irreplaceable component of traditional tea time. Puffs from a special dough, cookies (oatmeal or wheat), and cracknels – all these goods are inexpensive, but hearty and tasty. Puffs cost from 30 rubles per item, cookies are from 50 rubles per pack, and cracknels are from 70 rubles per pack.
Pine nuts. Traditional Siberian souvenir – also edible! They are sold in convenient vacuum-packed or by weight. Average price for pine nuts will cost about 1000 rubles per kilogram.
Black caviar. The Russian luxury symbol is sold in shops and markets. It is better to purchase from a shop as the chance of buying fake products is less there. Prices on caviar are indeed very high – from 3000-7000 rubles per jar. You should remember that it is prohibited to export more than 200 grams of sturgeon caviar from Russia, and you need to keep your receipt from the store for customs.
Alcoholic drinks. Russian vodka or Crimean wine – no matter what alcohol you want to buy, you need to buy them only in certified stores, either in specialized stores or supermarkets. It is not a good idea to buy alcoholic drinks in markets, because nobody will be responsible for their ingredients and quality, and poisoning with homemade alcohol can be deadly. There is no limit for alcohol export from Russia, so you should be guided by the import customs regulation of your country.