Visa & Passport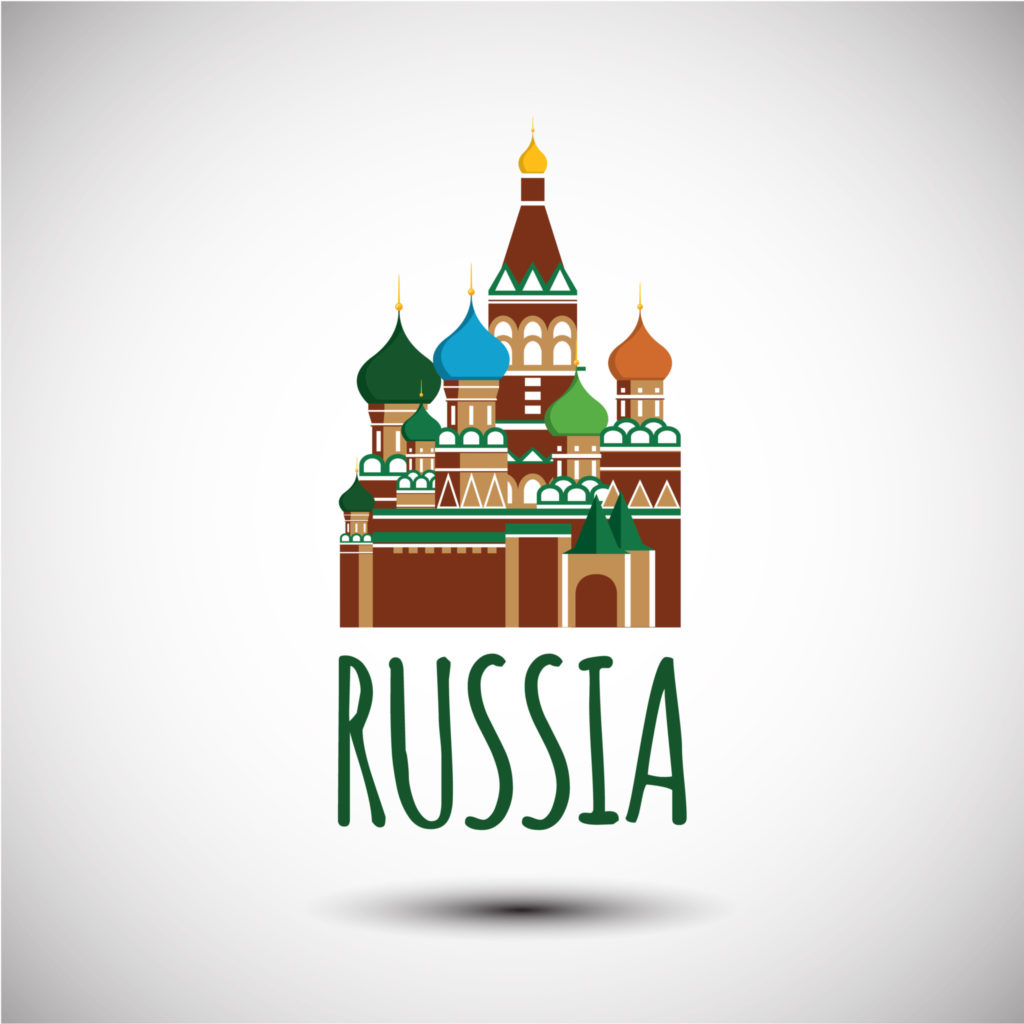 To visit Russia, you generally need a visa. You can visit Russia on a tourist, transit, private (guest), business, working or educational visa. It is attached to your passport, which shows the basic information about its owner, category and duration of the visa itself. For a normal tourist trip, the "tourism" visa category fits best, so that's what we're mainly looking at here.
However, in recent years, there is also the possibility of visa-free entry to Russia for tourist groups from China. This is a very attractive and economical opportunity that simplifies and speeds up the ability to enter Russia.
Citizens of the Hong Kong SAR can also enter Russia without a visa (up to 14 days with a valid passport from the Hong Kong SAR) and Macau SAR (up to 30 days with a valid Macau SAR passport). This does not preclude the need to fill in a migration card, which is issued at the border.
---
Visa-free entry for tourist groups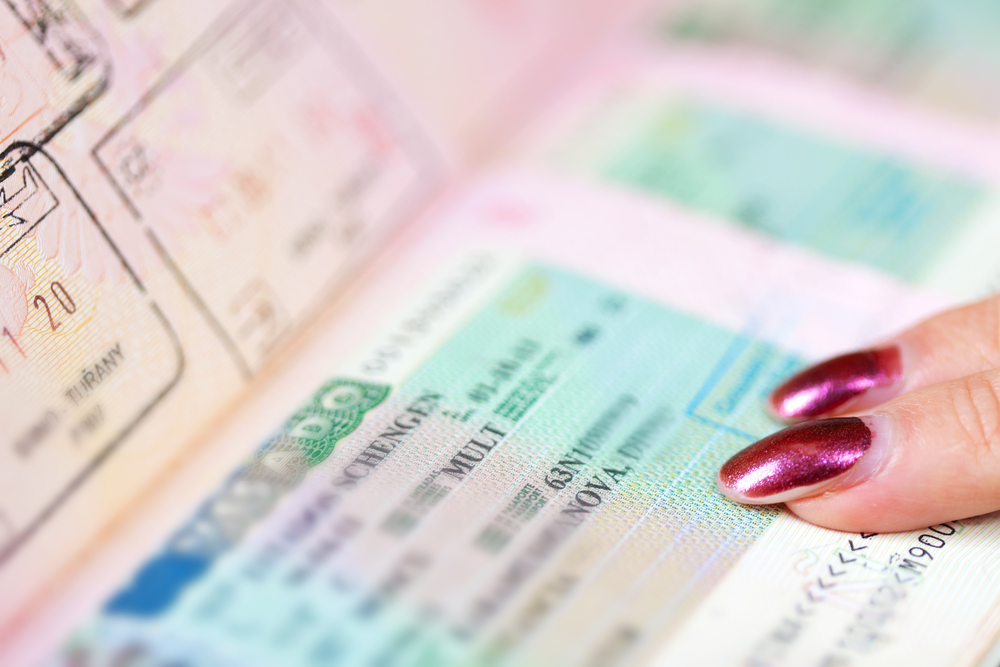 Thanks to an agreement signed between Russia and North Korea, there is the possibility of visa-free entry for tourist groups numbering from 5 to 50 people, if the duration of the trip does not exceed 14 days. The travel company that organises the trip must be a member of the register of companies accredited for visa-free exchange (each year, this is drawn up by the Russian Federal Tourism Agency), and provide a tourist list to the border guard services (at least 2 days before the trip).
Passage of the tourist group across the border (and exit) is carried out in the presence of a representative of the company. Tourists who are part of a visa-free group are not allowed to independently change their itinerary and where they're staying. Every tourist who's part of a visa-free tourist group is automatically covered by the group insurance policy.
If the group size is less than 5 people or the duration of the trip is more than 14 days, you'll need a tourist visa before travelling.
---
Duration and cost of a tourist visa
A tourist visa to Russia is issued for a period of up to 30 days and can be single (one entry and one exit from the country) or double (two entries and exits). A double-entry visa is issued if your route involves leaving Russia for a third country, and then returning from it into Russian territory. (For issuing a double-entry visa, the route must be specified in the confirmation of acceptance of a foreign tourist, issued by the Russian host organisation.)
A single-entry visa costs about US$50, a double US$100. Extending a Russian visa is not possible, and sanctions for exceeding it are pretty severe, including having to stay in the country till you get a new visa, and then a 5-year ban on visiting Russia. Therefore, it is strongly recommended you ensure you comply with the terms of visiting the country so that you don't outstay your visa.
Normally, a visa is issued within 7 working days after you apply, but you can order an urgent (3 days) or express visa (on the same day, but you need to arrive before 11.00 am).
---
Russian visas and independent tourism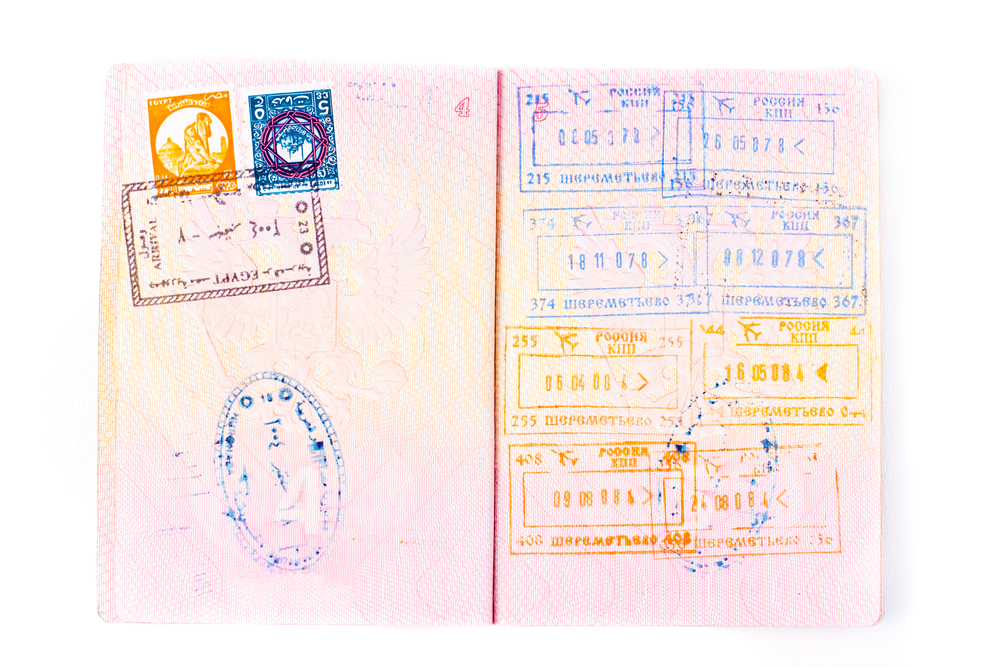 Currently, Russia's visa policy is not very "friendly" towards independent travellers. To get a visa, you need an invitation from the "host party", which can be either a travel company (tourist visa), an individual (for a private visa) or an organisation (for a working or business visa). This means that ordinary tourists require the assistance of travel companies.
---
Where to apply
To obtain a visa, every applicant must apply in person or use the services of a legal representative, which can be a travel agency.
In the case of personal submission, it's best to use the services of official Russian visa centres: they have convenient opening hours and the staff are always ready to advise on all matters. A small drawback: the visa service centre will charge a small fixed service fee, in addition to the consular fee which is charged directly for issuing a visa. Currently, Russian visa centres operate in Beijing, Shanghai, Shenyang, Guangzhou and Hong Kong.
You can also apply directly to the consulate, but usually the hours for submitting documents, there are strictly limited (sometimes just 2 hours a day), you need to pre-register before you visit, and you apply at your own risk. But you will only have to pay the visa fee.
---
What documents are required:
1. Valid foreign (diplomatic, service, standard) passport. It must contain at least two blank pages, and must not expire earlier than six months from your visa's expiry date.
2. Filled in visa application form (to be completed electronically; hand-written ones will not, as a rule, be accepted). At the end of the form, the applicant must provide their signature and date of document submission for their Russian visa.
3. One colour photo, 3.5 x 4.5 cm, against a light, uniform background with a clear, full-face image without tinted glasses or headgear (except when wearing such headgear is required for national or religious purposes, provided the person is shown in such headwear in their passport photo). The photograph should be attached to the application form.
4. Original confirmation of acceptance of the foreign tourist from the Russian travel company with the foreign visitor's details, length of stay in Russia and tourist reference number (issued by the Russian tourist company).
5. Original identity card with a copy (for Chinese citizens – shenfenzheng), for residents of Taiwan, Hong Kong and Macau, "Mainland travel document" and copy.
6. Return tickets and booking confirmation.
7. Consular fee, depending on the visa category and urgency of the issue.
IMPORTANT: Confirmation of reservations (bookings) for a hotel does not form the basis for issuing a visa.
---
Private visas
Private visas are issued at the invitation of persons permanently residing in Russia and are issued for a period of 1 to 3 months. Arranging an invitation is quite a complicated process that requires patience and perseverance on the part of the inviting party. They need to collect a set of documents confirming their ability to host a foreign guest (an income statement, letter of guarantee, payment of state tax certificate), and waiting for a response to the invitation may take up to a month.
Often, tourists, even those making private visits, prefer to organise their trip using the services of travel agencies to avoid relatives and friends having to go through such bureaucratic procedures.
---
Refusal of visa
Refusing a foreign tourist visa is not common practice. If all documents are produced correctly (and delivered in full, according to the list), there's no need to worry. As a rule, refusals occur if verification of the visa services of the tourist's personal data reveals they have previously violated Russian law.
---
After receiving your visa
After receiving your visa, you need to check the accuracy of its information: name, travel dates, passport number, date of birth, and so on. If it's wrong, you should immediately return it for amendment. Otherwise, correcting a visa will entail a surcharge, and if a discrepancy is detected at the border, you won't be able to enter the country.
When travelling abroad, it is recommended you always keep your passport and visa (or a photocopy) with you, as documents can be checked by law enforcement authorities at any time.
---
Migration card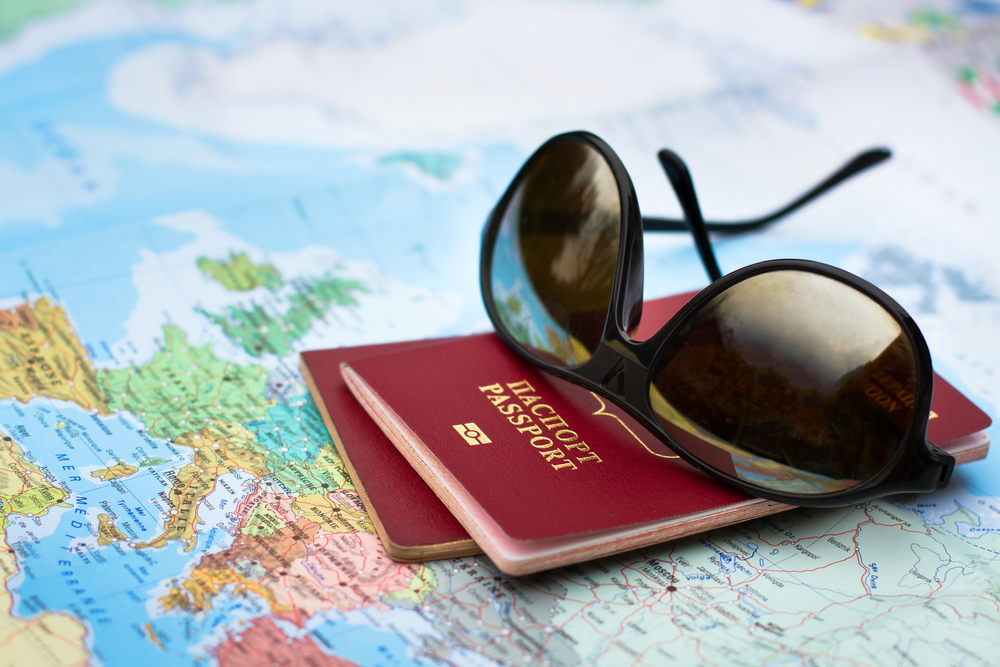 Another document which must be carefully filled in and kept with you while travelling in Russia is your migration card. When entering the country, it is issued on the plane, train or at the border. You must answer all questions on the form. Part "A" is given to the border guard at passport control, and part "B" you should keep with you until leaving Russia.
Within three working days of arrival in the Russian Federation, foreign citizens must notify their presence to the local FMS (federal immigration service) office. Usually, hotels and travel agencies will do this automatically. If a tourist stays with a private person (for example, rents an apartment from the owner), the owner of the apartment should be asked to register the guest with the FMS authorities.
---
The finer points of dealing with the visa services and law enforcement authorities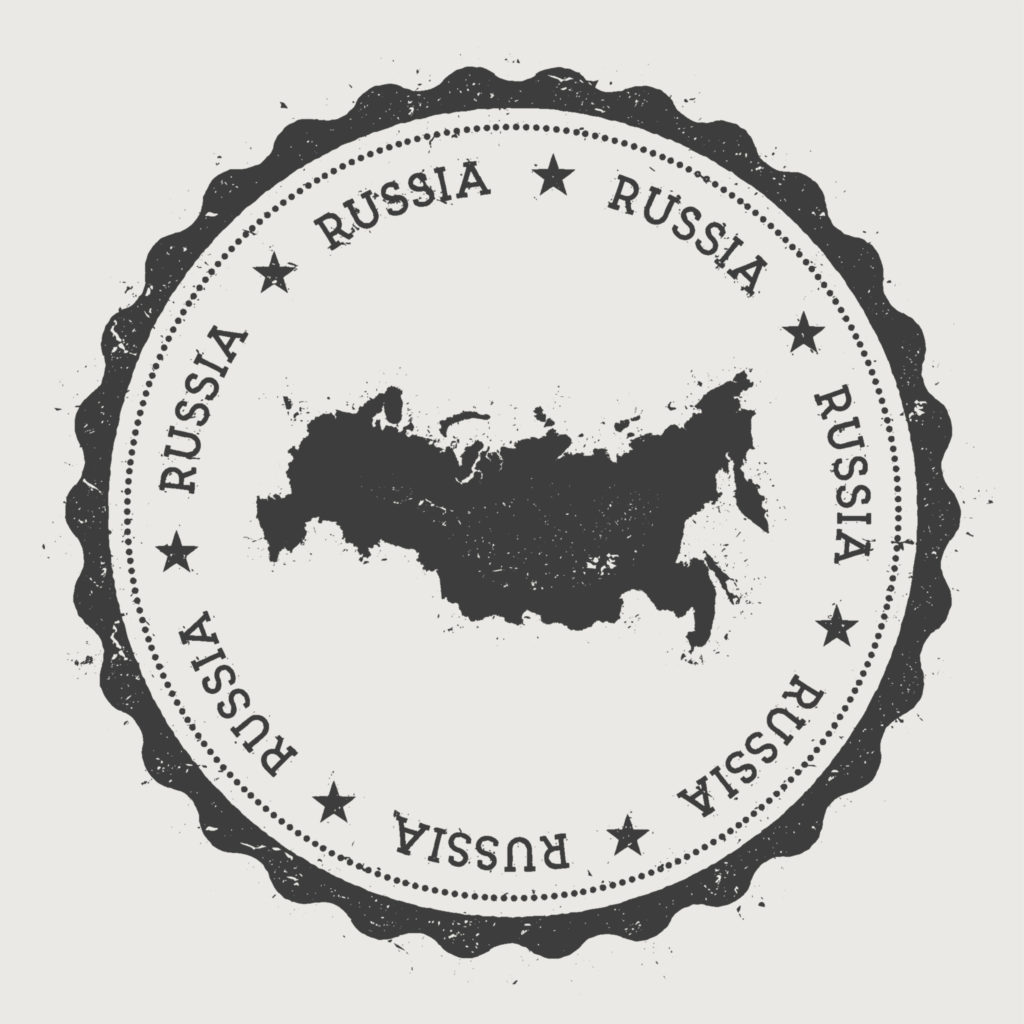 There are two important features of the Russian visa services you need to be prepared for in advance: they are slow and meticulous (as a rule, these are inextricably linked to each other).
The official time for providing a non-urgent visa is a week, but delays of up to two weeks do happen, so it's best to think about your trip in advance. If the consulate has questions about any of your documents, the tourist can be invited in for an interview (though this is fairly rare).
Another example of this meticulousness (again in combination with slowness) is the document check. You need to be mentally prepared for the fact that your documents will be scanned repeatedly and very carefully, and with the utmost suspicion. Don't let the menacing look of the border guards worry you: they're just doing their job. Checks can be carried out at the border, as well as, for example, in transport (usually on the train) or simply on the street. Having your passport, and showing assurance and accuracy will help to quickly reassure law enforcement officers regarding any issues relating to you.